We Intimately Understand The Major Events World And Its Power Requirements
For over 27 years Garnet Power2Events has been a key player in Melbourne's Major Events Industry. Our reputation for "getting the job done" and exceeding our client's expectations is one of the cornerstone's to our success. This is why we are the "First Choice" supplier in Melbourne's Major Events Industry for Electrical Services and Management.
We pride ourselves in:
We do whatever it takes to get the job done right
Meeting strict deadlines
Cost savings to your organisation and events
Provide power to all back of house facilities
Provide temporary switchboards and lighting to all corporate kitchen facilities
Provide power and temporary switchboards to all public catering and bar areas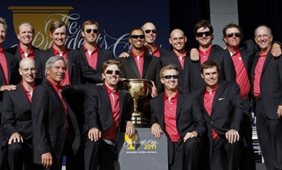 Designed and construct temporary power solutions
Support infrastructure for international media centre
Temporary installation of all refrigerated air conditioning corporate chalets
Power, voice and data connection to events site
Provide power and distribution to all stages & events infrastructure
Provide backup generator and change over facilities for contingencies
Power, voice and data connection to events site
Provide power and distribution to all stages & events infrastructure
Provide backup generator and change over facilities for contingencies
Installation of power to all catering facilities
Supply power to all back of house administration and amenities
Supply of temporary distribution switchboards and area flood lighting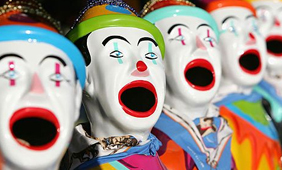 Connection of power to Infrastructure supporting the Royal Melbourne Show
Connection of all Catering,ticketek Commercial facilities ect
Connection of temporary voice and data cabling
Additional site Overlay lighting
We Consult And Work Tirelessly To Deliver On Time And Within Budget
Garnet Power2Events has a proud history of exceeding the expectations of our Partner clients in some of the most complex and technical Major Events over the past two decades. Garnet Power2Events is a name you can trust to get the job done right. We design. We install. We resolve.
Our client list includes some of the biggest and reputable names in Australian major events industry
Formula 1 Australian Grand Prix, Australian Masters Golf, the big day out, Stereosonic and many more put their trust in us to fulfil their electrical services and management needs
Unique and customised solutions to meet the most complex and technical requirements
Gain access to a dedicated professional and highly experienced team
We specialise in fast resolution of unforeseen challenges that can arise with complex major events
Garnet Power2Events specialises in the supply of Electrical Solutions for the Australian Major Events Industry
Tailored solutions for specific and unique major event electrical requirements
Design and construct
A proven team of dedicated events specialist electricians
Design, supply generator redundancy installation and advice
Data and telecommunications cabling and network procurement
Bespoke capital equipment tailored to the major events industry
24 Hour on call emergency repair
Safety first approach (OH&S approved)
Professional staff engage with our clients and partners to ensure expectations are met. We design. We install. We resolve
Customised solutions
Assist with designing site layouts
Management reporting
Cost efficiency planning and review
Green energy solutions
Complete electrical distribution systems
Back-up power solutions
Solar installations
Voice and data cabling
Fiber optic cabling
Alarm system and CCTV installations
OH&S
Safety being the top priority our team makes sure that they follow all the guidelines set forth by the Occupational Health and Safety Act, thereby ensuring not just the safety of our team, but for yours as well.
Being in the electrical field, we at Garnet Power2Events understand that the job calls for vigilance at all times, therefore our staff are trained not just to get the job done, but to get it done the right way.
This is a professional company that employees only the best. Everyone employed by Garnet Power2Events is highly trained, certified and compliant in all electrical installations.
You have no worries with Garnet Power2Events. You have enough to worry about concerning your event. Leave the electrical to the professionals.
Meet, Exceed What Is Required By Law. Cover Your Risks.
We offer Exit and Emergency Testing which is crucial for large establishments. Our menu of services is broad, even including generator and backup system setup and configuration.
All of our services comply with state laws and insurance policies that affect you. You can count on the services we provide to be professional, thorough and affordable.
Safety From Every Angle Is What Drives Us At Garnet Electrical Services
When you decide to engage Garnet Electrical Services we ensure your facility meets Australian standards. Periodic and preventative maintenance matters. Our clients value that we want to be there before issues arise to see them through to the end without incident or concern.
Popular services include but not limited to:
Installation and testing of exit and emergency lighting systems
Installation testing and servicing of backup generator systems
Installation testing of safety switches
Thermal imaging
Compliance to satisfy electrical auditors